I am an Italian brat born in northern California and have been published in a variety of poetry, photography and art journals, both online and in print.
I am the Assistant Editor for The IBPC, Chief Photography Editor for Surface, and the board owner of The Versifier Online Poetry and Art Forum.
I am the author of 3 poetry books, including, "Scenes From the Station" available at Foothills Publishing.
I am available by appointment only, specializing in portraits: commercial models, (will do TFP), head shots, fine art photography, portfolios, swim suit, promotion, events, weddings, model portfolios, fashion, glamour, senior portraits, family and photojournalism.
Available for travel. Scheduling appointments for the east coast now. Please contact me through my website.
Some magazine publications of my work include: Quercus Review, Pearl, Confused Muse, Poetry Super Highway, The Beat, Poetry Canada,63 Channels, Antipatico, Stirring, A Little Poetry, Emerging Magazine, Thunder Sandwich, Spent Meat, Underground Voices, Zygote in My Coffee, 12 Gauge, The Melic Review, Surface Online, All Things Girl, Erosha, Poems Niendergasse, Haggard and Halloo, Locust, Tamafyhr Mountain Poetry, From East to West, Mannequin Envy, Babel Magazine, and Now Public Magazine in San Francisco.
Some Photography Awards and Accomplishments: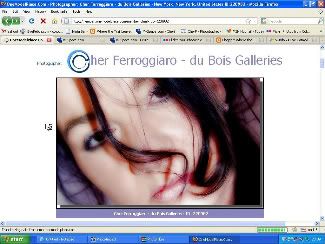 USA101.com 22nd Picture of America Contest First Prize Winner:
(Cash Prize $1000.00) - "Insatiable"
USA101.com Picture of America Contest Category Winners:
1) As Colors Unfold II" in the 15th Picture of America Contest (renamed since: "Just the two of us")
(Cash Prize $100.00)
2)"And the fog rolled in." in 14th Picture of America Contest
(Cash Prize $100.00)
A few book covers, magazine, website or blog features, showcased at One Model Place, TalentBase, and Webshots, and have had photographs published in Stirring Magazine, among others.
I use both a Nikon D50 and an Olympus.